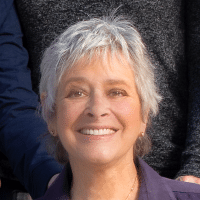 Nina Trasoff
Chief Executive Officer
Nina is a corporate communications professional who began her career as a reporter and news anchor at KGUN-TV, where she also wrote and produced dozens of documentaries, special series, and investigative reports.
In 1985 she left KGUN to develop and direct the News/Communications department at the Arizona Health Sciences Center. While there, she served as spokesperson for the hospital when it became the focus of national and international attention for being the first to use an artificial heart as a bridge to transplant.
In 1988 Nina formed Trasoff & Associates to handle the internal and external communications needs of clients ranging from technology companies to medical practices.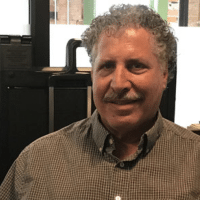 David's passion is growing technology start-ups into successful and profitable companies. His leadership experience stems from 30 years of broadcast journalism and management. David was the executive producer for the Public Broadcast TV technology show, ON THE INTERNET, which aired throughout the US, Canada and China. David also managed the largest television production companies in the US, Specdrom Interactive, Inc., and EastWest Media, Inc. In Russia, David co-founded the TV joint venture with Gostel-Radio and headed a team of American and Russian media professionals.
Currently, David leads the production and creative team at eVideo Creations, LLC, New start-ups include Solano Pharmaceuticals, Byte Clix and Warburg Solution for Cancer Treatment.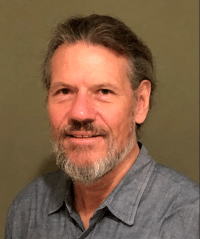 Pat Madea
Chief Administrative Officer
Patrick "Pat" Madea has more than 35 years in the corporate training and documentation field.  His corporate career paralleled the introduction of computer technology into the workplace in both the railroad and mining industries. At the railroad, he pioneered the use of the innovative (at the time) mainframe computer-based training system from IBM, IIAS (Interactive Instructional Authoring System), to deliver training throughout the Southern Pacific system.
At Modular Mining Systems, as Manager, Global Training Services, he created and managed a seven-person department to develop and deliver training that utilized various learning and delivery media. Training  included installation, maintenance, and use of enterprise-wide and local hardware and software solutions in mine and rail operations.
He is familiar with linux, unix, and Windows operating systems; computer networks and communications systems; computer architecture; and project management.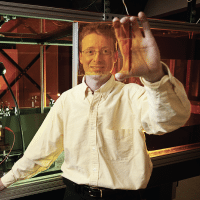 Pierre-Alexandre Blanche
Founding Investigator
Pierre is an Associate Research Professor of Optical Sciences at the University of Arizona. His work there for the past decade has included development of the Dynamic 3D display, a US Air force founded project for producing a prototype of refreshing display showing 3 dimensional structures (3 Patents, Nature publication) as well as Photorefractive polymers, holography, and computer generated holograms.
His work also focuses on fast image aberration correction using a photorefractive phase conjugation mirror. Pierre is the Co-Founder and Scientific Adviser for ATHOL, which involves disperser for astronomic spectrometer, combiner for head up display, laser stretcher, and industrial spectrometer.
His projects with ATHOL include MUSE (VLT), Codex (OWL/ELT), VIMOS (VLT/Melipal), WIYN (NOAO), Eldim (Fr), OSIRIS (Grantecan). In 2006 he was a Space Instrumentation Specialist at the Centre Spatial de Liège, University of Liège, where he designed space instruments, including Phase Conjugating Mirror (PI: Thales instrumentation) and breadboard qualification (pdf); Experimental Solar Panel (sun concentrator), accelerated thermal cycling responsible; KuaFu, MOSES/CDI/EDI instruments interface, and image stabilization for satellite pointing and jitter compensation.